Synergy Management Group
For Nationwide Bookings please Call 888-744-0999
Email: Synergynetworkworldwide@gmail.com
Speaker, MC,
Richard C. Knowles
Richard C. Knowles is the Founder/ Visionary for The GoodNews Hangout in NYC for over 15 years, a light club experience. He is a Speaker, MC , Voice Over, Radio Show, Host, TV Show Host.
Recording Artist Kelly Wright
Kelly Wright is known for his reporting on major international events as the former anchor for Fox News Channel. The two time Emmy award winner was inducted into the Martin Luther King international Chapel at Moorehouse College in Atlanta for his positive insightful series beyond the dream. In that role he interviewed top film makers and academy award winners like Denzel Washington, Louis Gossett jr., Jeff Bridges, and Ron Howard. Also he has interviewed top Christian producers such as TD Jakes and Devon Franklin. Kelly is a man committed to expressing a biblical world view that looks at the whole person, mind, body and spirit. Now he produces his own programming through his company America's Hope News which has produced documentaries such as "Remember Me" a special report about the Las Vegas massacre through the lens of faith and "Puerto Rico Se Levanta" which expresses the voice of the church community involved in rebuilding and restoring Puerto Rico in the aftermath of last years devastation from hurricanes Irma & Maria. He has a leading role in an series on TBN and is a recording artist. He is a graduate from Oral Roberts University and received an honorary Doctorate from Northwest University.
www.kellywrightworldwide.com
Italian Opera Tenor Jonathan Cilia Faro
A Sicilian by birth who grew up in Tuscany, now a "global citizen," Cilia Faro fell in love with singing and the tenor voice when, at the age of 9, he heard a recording of Luciano Pavarotti, the "King of the High Cs," singing Rodolfo in La Bohème. Cilia Faro was inspired to develop his own, unique pop/operatic style – echoing the glorious tradition of the Italian tenor – and he celebrates that with From Now On. The expressive power and splendor of the tenor voice is showcased in this all-new collection of songs. Cilia Faro himself produced From Now On with Matteo Cifelli (Il Divo, Tom Jones, Robert Plant) www.matteocifelli.com. Collaborating are five acclaimed arrangers known collectively for their work with Tom Jones, Il Divo, Alfie Boe, Michael Ball, Alan Parsons and Bryan Adams. The album's musical director, Emanuele Chirco, has performed for all four recent Popes. He created the arrangements for From Now On with Nicolo Fragile, Peppe Arezzo, Gary Wallis and Ben Trigg. As if to confer a blessing on this important new project, Jonathan Cilia Faro recently came to the attention of the Vatican. The tenor was invited, just ahead of the album's release, to perform at a gala event to support the ecumenical and humanitarian efforts of the Cardinal Angelo Sodano Holy Land Foundation, under the patronage of His Eminence, Angelo Cardinal Sodano, Dean of the College of Cardinals. From Now On was six years in the making, during which today's pop/operatic tenors began to lean more in the direction of contemporary pop sound. Cilia Faro has made the courageous choice to produce an album that reflects the Italian pop/operatic style – renewing a beloved tradition that goes back a century, to Enrico Caruso, and reached its zenith in the meteoric success of Mario Lanza. https://www.jonathancf.com/
Author, Speaker Octavia Bradley
Octavia Bradley is a woman of God, wife, mother, CEO, educator, transformational speaker, Life Coach and a Talk Show Host. She was born and raised in New York City and placed in one of New York's Foster Care Systems where she learned to survive with her with her younger sister. Her life was filled with pain and struggle but out of all she had to do to survive, she has become a phenomenal woman. Because Octavia was a product of the child welfare system in New York she was most passionate about helping others. She worked to help change the lives of people who were like the wounded families in her childhood years. Octavia worked in the social service field for over 15 years, she was a substance abuse counselor, a case manager for mothers in need and a family service worker for the foster care system in the state of New Jersey where she currently resides. In August 2017 she resigned from the State of New Jersey and continued her services as an educator at several colleges and universities. Octavia started her own company called Reveal 2 Heal Consulting Services LLC in 2018, as a family serving families. The company is comprised of individuals with personal experience and over 25 years of direct social service support, prevention techniques, compassion and education. The special consultants of Reveal to Heal LLC's focus is to put an end to the cycle of generational repetition such as abuse, poverty and self-harm. The purpose is to assist, educate and refine the mental and emotional state of individuals affected by trauma or pained experiences. Octavia is also excelling in her online talk show Let's Talk where she has won two awards for best talk show and talk show most viewed on Christian Vision Entertainment Network. She has written her 1st book an autobiography of her life titled Leaked Spilling Secrets of Trauma and has written her 2nd Book titled Reveal 2 Heal Working from the Inside out. She is an advocate for victims of abuse in her community and she is a minister of praise dance at her House of Worship. Her goal is to inform, strengthen and encourage individuals all over the world to take back their lives, spill their secrets of Trauma and begin living on Purpose. Living by her slogan Level Up It's Healing Time! http://www.octaviabradley.com
DV Speaker Dana Hanuszczak
Dana Hanuszczak is more than a conqueror, more than just a survivor of Domestic Violence, she is a leader, a motivator and a system changer. Dana found herself entering a never ending revolving door of abuse. With having her children kidnapped at the tender ages of 1 and 5, she began a long road of the Family Court system and the injustices soon after. That's when she realized she needed to gain the courage to help other survivors, navigate the broken systems set up by Men, aimed to the " Just good enough mothers" fleeing abusive relationships just as she did. She began her legacy of training and filling Empowerment to women at The advocacy group "Voices of Women Organizing project" in 2006. Where she was able to help Social Workers at New York Universities and leading them to recognizing the "warning signs" and basic needs of survivors. She has been to Albany to assist and Lead a group of Female survivors to implement changes and create vital laws which are meant to protect these very women. She has been a part of VOW's since 2008 and there Steering Committee. For over fifteen years she worked saving lives as an Emergency Medical Technician. She also volunteered for an Ems service called "Throggs Neck Volunteer ambulance corps". Dana was a "Crew Chief" and mentor for upcoming emt's. She has been to the Jacob Javits center for EMS week to Volunteer with The American Red Cross and train the largest classes of Cpr and The heimlich Maneuver in order to teach civilian's in life saving techniques. After an life altering accident at her job, she had injured her spine and was forced into early retirement. Since she always understood the correlation of Drug abuse, and domestic Violence she then attended further schooling. At Bmcc she earned her certification in Substance Abuse, and began in a new field in Counseling. Now she is saving lives, in a different capacity. Working at Counselings Services Of New York an alternative to incarceration program. She helped countless people get off of drugs and get their children back from the Administration for Children's Services. She excels in everything she sets out to accomplish. She has learned how to turn her pain into power!Since 2016 Dana has begun a new field working as a Chaplain with The New York State Chaplain Task force as a spiritual leader and assisting with mental health first aid. Dana has also been The Ambassador to Synergy's OutReach department since 2016 as well.
Etienne Arsenec, professionally known as Dr. T, had an early introduction to music by way of singing and winning a talent show in second grade. An avid listener of radio inspired him to become a DJ and MC. Attending radio announcing School helped to develop his craft,and the opportunity opened the door to do syndicated radio. Dr. T created a platform for new and unsigned artists by developing and hosting talent shows and a radio show titled New York Beats. With the love and passion for musical Arrangements and a keen ear for sound, Dr. T evolved as a producer arranger. Songwriting lyrics was a gift as it came natural to him. His signature vocals and lyric writing won him a place on an independent label " N.Y.Love " a single was recorded and chartered number 2 on the European dance charts " last night I was dreaming " With the strong ability to network he formed alliances Within the Music Industry and a production company was formed.
Speaker Rev. Cedric Rousseau
Adopted by French Canadian parents in NYC, at an early age his father was beaten to death in a bar brawl. He saw this when he was very young. He grew up in Harlem and was part of the black and Latino community. He describes himself as a mixture of salsa and soul, transformed by the power of God. He knew he was born to sing but didn't know he was born to preach until he met Leoncia. She is the Rev., Dr. Leoncia Rosado Rousseau, a.k.a. Mama Leo, who God used mightily to reach thousands of drug addicts for Jesus Christ. Her ministry had such an impact on the city and state of New York, Governor Nelson Rockefeller came to her church and home for addicts to see for himself the miracle of transformation and was left in awe by the outstanding results of her ministry. A live drama which Cedric acted in, with other former addicts from Mama Leo's Christian program was taken throughout the U.S.. It was presented by colleges, churches, high schools, prisons and became the main ministry from this drama called, "The Addicts" The movie was called, "Way Out" shown in many secular theaters like the Loews in New York City. Brother Cedric attended the Inner American Bible College in Puerto Rico, now known as, "Colegio Biblico Pentecostal". He later attended Zion Bible Institute now located on the former Barrington College Campuses in Rhode Island. He has appeared on the 700 Club and Good News TV Program produced by the Full Gospel Businessmen's Fellowship International. Worked various spot announcements on WNET TV channel 5 on drug prevention and worked as a Host for channel 47 (Telemundo) and moderator for the 11th Hour on channel 68, NYC. This led to his own evangelistic program on WWDJ. Cedric has ministered in conventions for the Full Gospel Businessmen's Fellowship International and preached in hundreds of churches of all denominations and in prison ministries. This ministry provided extensive traveling and the Lord has used him to promote genuine revival in places where he has served.
He is humorous in his delivery, but very serious about winning souls for Christ. Rev Cedric is the Founding Pastor of the Christian Church of Jamaica Queens and Spiritual Pastor to Synergy Network Worldwide.
After living a life of violence and sin, Mike was led to the Lord through a ministry called Soldiers of the Cross in Modesto, CA.
Mike's passion is to share the love and power of Jesus by shouting the name of Jesus Christ for everyone to know where true salvation comes from
Expert Value Empowerment Speaker Jairrod A. Burch
Jairrod is relentless in the quest to push, pull, and propel this generation into their greater purpose by teaching them the explosive enlightenment one experiences when one realizes how much they are worth. He is also the Founder of "Academy Victorious". A University within Value on Purpose which teaches, empowers and equips schools, corporations, sports teams, organizations, and other diverse professions on the power of knowing your purpose when you discover personal value.
Jairrod Speaks. Jairrod also served as partner and spokesperson for (BIGMANTAKEOVER), which is endorsed by pro (NFL Hall of Famer, Michael Strahan), and founded by former (NFL player Dwight Johnson).
An organization designed and dedicated to empower student-athletes to do more than just endeavor to enter into the (NFL) National Football League. This organization strives to produce excellent young men who strive to be productive in every area of life.
Now also a newly approved professional speaker & entrepreneur with the ( YBA) – better known as the (Youth Business: ALLIANCE). Jairrod is apart of a team that is led by private sector instructors and business leaders who impact high schools throughout the Los Angeles, CA area.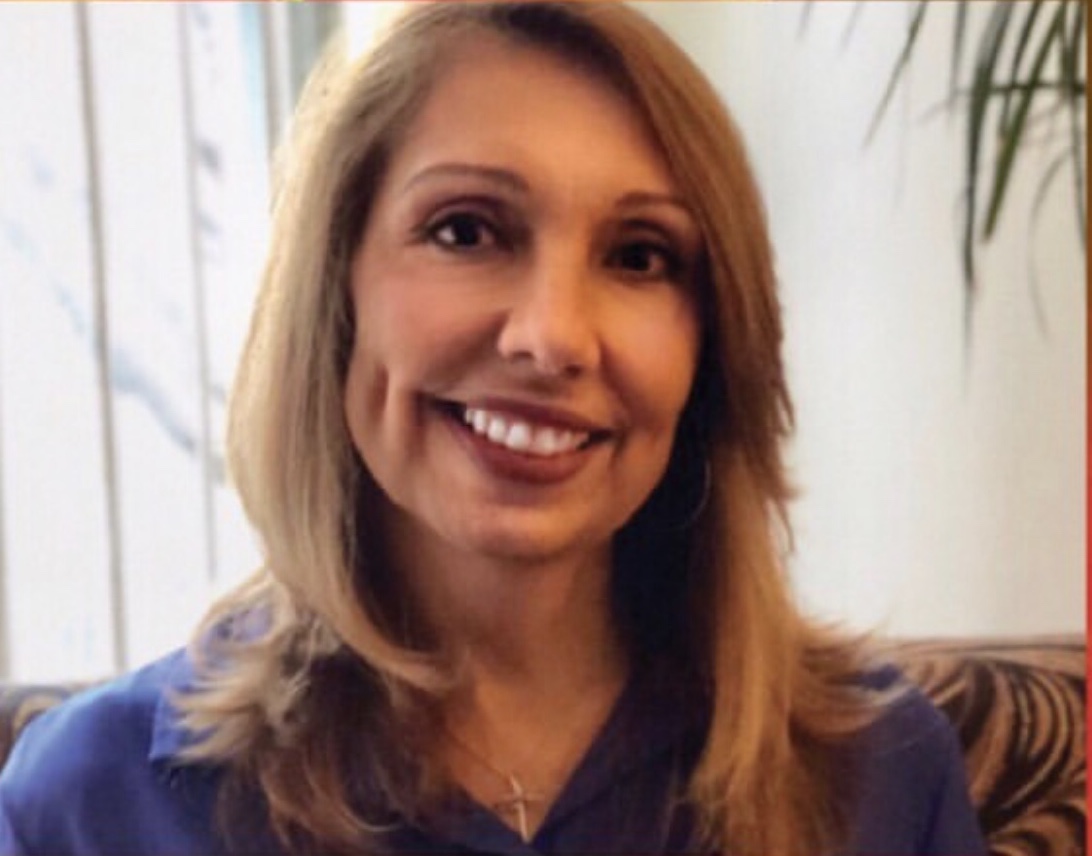 Certified Life Coach Regina Stafford
Regina Stafford is a Certified Life Coach specializing in Relationships and Spirituality. Regina's heart is for others to Know Their Worth, Find Their Voice and Own Their Power. She has a great understanding of how to heal relationships with ones self, with God, with a spouse and with others.
Why walk around with old wounds when coaching can help turn your life around.
Regina found her voice and is using it to cheer others on through her blog and speaking engagements at various women's events. She is also the author of a book called "Look Before You Leap, A Simple Dating Guide To A Healthy Relationship".
Married for 35 years, she and her husband Tom often speak on relevant Marriage Topics such as Intimacy, Roles, and Communication, within our ever-changing society. Rewardscoaching.com
Pain into Power Speaker Margie Santos
Margie Santos is the founder, president, and CEO of Synergy Network Worldwide, a corporation that brings exposure to small businesses. In the year 2000, Margie Santos created Resumes4Christ, a company that created and enhanced personal resumes for individuals looking for work. Since then, Santos has continued in that line of work, by offering resume enhancement as a service provided in one of Synergy's divisions: Synergy Consulting Worldwide. The creation of Synergy Network Worldwide, in 2016, was due to Santos' desire to expose her Resume business. Margie Santos had the aspiration of connecting with other small businesses in her area, yet discovered that there were no platforms for her to do so. She decided that she would create that platform and bridge the gap between her business and others nearby. She believed that networking with the community would benefit every business, and that a business with a small network would not thrive at the capacity that it should. Santos offers affordable pricing for Synergy's services, because of the belief that small businesses should receive exposure, but should not pay excessive amounts for it. Her current business network has a reach of about 20,000 people, which has helped many small business connect with other businesses that they otherwise may not have met. These connections are vital to these businesses because they open many doors for many people. Santos has appeared on multiple radio stations, television programs, and magazines. She has won multiple awards, including the "Business Woman of the Year Award", from the New York League of Puerto Rican Women. Santos leans on God's word for the development of her business. She is currently working on opening and expanding the divisions within Synergy, where she promotes specific talents within the body of Christ. Her vision has always been to provide a platform for those who do not have one, and to encourage people to lift one another up. She believes in tomorrow, her for personal life and for her business, and leans on Jeremiah 29:11 for hope. Santos is a serial entrepreneur and business builder with the capacity, given from God, to encourage success to those who seek it. Jeremiah 29:11, "'For I know the plans I have for you,' declares the Lord, 'plans to prosper you and not to harm you, plans to give you hope and a future.'"